Well, Summer is now coming to an end.
I feel a bit sad to let it go, but I also look forward to Autumn or Fall season. This is one of my favorite times of the year because of the gorgeous and vibrant colors of maples, sassafras, oaks and other trees. And flowers. Red, orange, yellow, gold and brown! If you share my excitement, you could probably understand why I have Autumn theme with my bags and purses.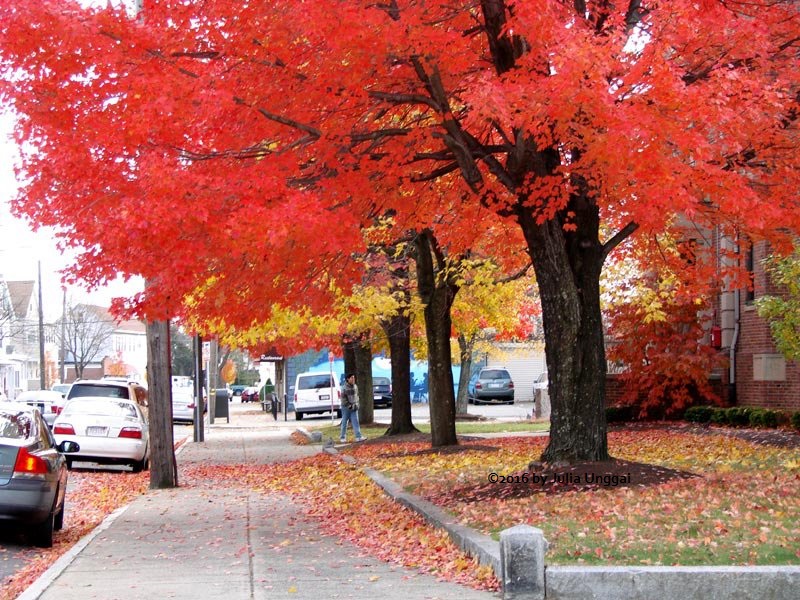 I took this picture several years ago in the neighborhood. The riot of colors!
I just love the colors of Autumn.
Since I love photography, this season offers so many wonderful and beautiful subjects. I focus on nature as the colors of the maple leaves are breathtaking. When the timing is right, the bright and bluest sky above only adds to the intensity of their colors. I really look forward to watch what the magic of Autumn or Fall brings to my surroundings this year. And where else to experience this magic, but here in New England!